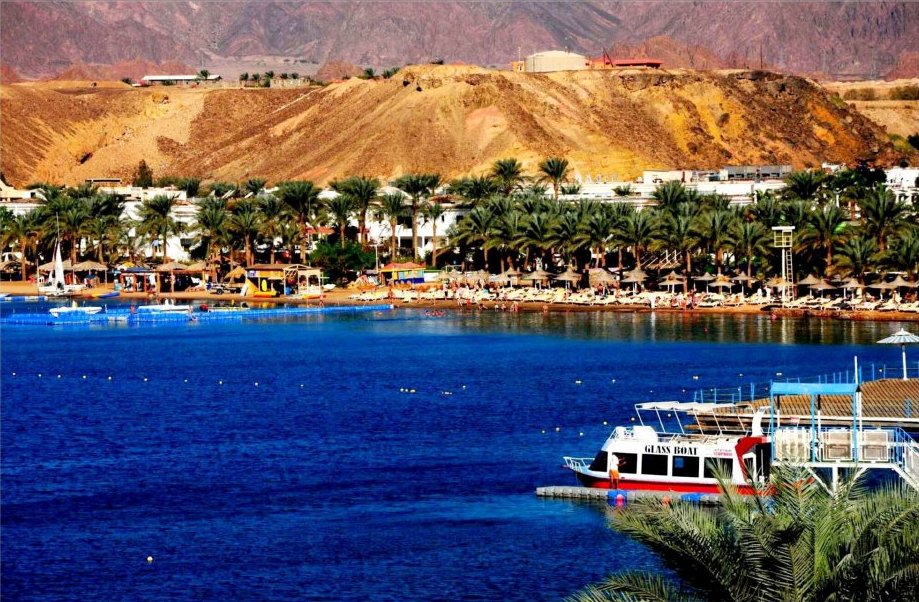 This month is a very important month for Sharm el Sheikh as His Excellency President Abdel Fattah El Sisi is gracing us with his presence and proud to be hosting possibly one of the most important conferences of recent times.
Yes Sharm is getting revved up and ready for the Economic Development Conference which will see the launch of a four year development and investment program in Egypt.
This is where strategies will be discussed to seek to attract billions of dollars in foreign investment. The town will literally be buzzing with visitors, journalists, support staff, news crews and more. So with the limelight burning brightly on Sharm what do we have to offer and what is Sharm all about?
Mix wants to take this opportunity to extend a warm welcome to all of Sharm's visitors and to show them where to go, what to visit and the best ways to enjoy our wonderful coast line.
Sharm el Sheikh is epitomized as the pearl of the Red Sea Riviera. It is a paradise for adventure, fun, avant-garde nightlife, and sophisticated living.
Situated on the southern tip of the Sinai Peninsula, Sharm el Sheikh is bordered by three dedicated national parks. It is rich in natural beauty with red mountains, blues skies and coral rich seas. Sinai is a unique land which gives us a beautiful balance between nature and history with modern day living.
The heart of Sharm el Sheikh is the down-town area of Naama Bay. Visitors and residents can wander through the pedestrian streets and enjoy Parisian style pavement cafes with many well-known international brands.
Enjoy fine dining from Tandoori to Teppanyaki (see our top tastes of town review), an international nightlife scene at top clubs like Pacha (see our Oriental Nights & 1001 Lights review), Little Buddha, Hard Rock Café and Space, or simply kick-back at the many relaxed beach bars which run along the golden sands of Naama Bay.
This relatively small resort town of approximately 25km of coastline, packs in a diverse array of entertainment and activities.
An area of similar size in Europe may only offer 3-4 different cuisines in one style of culture – in Sharm you can easily dine around the world, dance to beats of different worldwide genres and dive, swim, snorkel, climb, ride, glide, kite surf and much much more.
Sharm has amazing activities to suit every style. During the day; cruise on the tranquil waters of the Red Sea, dip under and experience a kaleidoscope of coral colors.
The resort has numerous dive centres affiliated with PADI (professional association of diving instructors) who can take you on an introductory SCUBA dive, or if you are already a qualified diver on a guided boat dive out to the reefs in the Straits of Tiran or to Ras Mohamed National park Egypt's first dedicated marine park.
If going blowing bubbles below is not your thing and you would rather swim on the surface join one of the many snorkel boats. The professional guides will swim with you in the water and show you the amazing marine life. It is very likely you will see a turtle on the surface taking air – just remember never touch the marine life or take any shells or coral.
With Sharm's perfect spring weather there is no better time to tee off on the glorious greens of the professional 18 hole golf course at the Maritim Jolie Ville Golf resort.
The Par 72 PGA Championship golf course (6021m) offers memorable views of the lush green fairways that contrast dramatically with the rugged desert and the clear blue sea waters.
Opened in 1997 and designed by renowned American architect Sanford & Associates, the course features Bermuda grass and 18 man-made lakes, which attract a variety of exotic birds, of which 9 kinds belong to the endangered species list.
1250 Exotic Trees have been planted around the course, to enhance the look & appeal of this breathtaking course. There are 4 sets of tees to choose from and a double-ended practice centre, which is home to the famous Jolie Ville International Golf Academy which has a variety of programs using the most advanced teaching methods.
For something a little different go horseback riding.
Ride magnificent Arabian horses on twilight tours in the surrounding National Parks. Sharm el Sheikh has a number of reputable stables; the most renowned one is at the Concorde el Salam sports centre. They offer lessons in closed paddocks and 1-2 hour sunrise and sunset rides.
As we mentioned earlier Sharm is paradise for adventure. For more extreme fun why not try kite surfing, wake boarding, water skiing or just jump on one of the fun inflatable rides.
You can find Kite Surfing in Nabq just north of the International airport and watersports activities in Sharm el Maya the bay near 'Old Town' Sharm. If the Sharm's soaring spring temperatures are getting to you – cool off at Soho Square's ice rink – yes you can ice skate in the desert.
Sharm el Sheikh is no longer a small quaint fishing town – we are now a cosmopolitan city which has a multitude of activities from top luxurious spas, historical walks up Moses Mountain, to extreme sports for the fun loving. Just enjoy and if you can't fit it all in, come again.
Tags:
Activities
,
Adventure
,
Attraction
,
Beach
,
Beautiful
,
Children
,
Culture
,
Diving
,
egypt
,
Egyptian
,
Love Sharm
,
People
,
Red Sea
,
sharm
,
Sharm El Sheikh
,
Sharm Paradise
,
tourism
,
Tourist
,
Travel